What Happens When You Fill Out This Form
JOIN THE CLUB
Boating with your family is all about making memories, and there are dozens of opportunities to do so: fishing, riding the waves, enjoying a riverside picnic, or maybe just taking in a downtown cruise on the majestic St. Johns. One memory that does not belong is the hassle of ending a wonderful day of boating with the responsibility of cleaning, maintaining, and storing your boat.
Family Fun, One Click Away!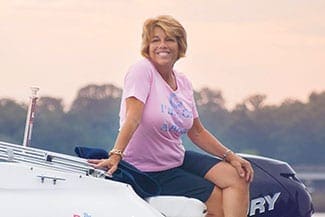 The Boatanista
"My friends call me the "crack" boater. I want everyone to get on the water, and experience that joy. It is awesome to be able to help people do that."
— Lisa Almeida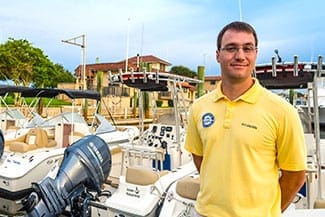 The President
"My favorite thing about being an owner is the freedom the job gives me. I do a lot of work, but it doesn't feel like work."
— Kevin Seelig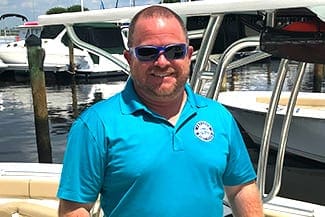 Membership Director
"I love it when new members come back to thank me for helping them make the decision to join."
— Bill Edinger
We Leave the Boating to You
Provide us some brief information today, and at no obligation to you. Start making your own memories with Freedom today!
Are We a Good Fit for You?
UNLIMITED ACCESS
Our club is the largest in the world and we have been around for over 25 years, so you have more options and locations. You can use the vessels as often as you like and enjoy a multitude of aquatic activities. We work hard so that you can spend more time enjoying the water.
PERFECT FOR EVERYONE
There is something for everyone out on the water and friends, guests, children and pets are always welcome on our boats. Fishing, water skiing, sightseeing, snorkeling, bird watching, inner tubing, or just relaxing on the water, the reasons to join are endless.
STRESS-FREE BOATING
With Freedom Boat Club you can have all the pleasures of boat ownership without the headache and additional costs that come along with it. We take excellent care of all our vessels and work hard to provide you with the most enjoyable boating experience available.
Boating Made Simple
Benefits of a Membership 
Choose From Fishing to Pleasure Boats
Easy to Use, No Experience Needed
Guests, Children & Pets Welcome
No Trailers, Cleanup, or Maintenance
Hassle Free Reservations
Access to 300+ Nationwide Locations
Activities Members Enjoy 
Dining by Boat at Whitey's Fish Camp
Boat Cruising through downtown St. Augustine
Tubing, Waterskiing, Fishing and More!